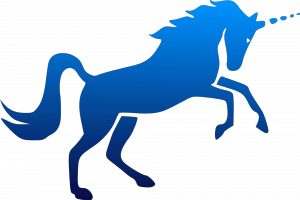 In Part 1 of this blog we made the claim that high-quality, single strap golf stand bags were as rare as a blue unicorn. We searched extensively throughout the electronic golf marketplace and discovered that although not quite as rare as the mythical beast, there truly were not many options. It appears that many manufacturers have moved away from single strap models or only offer the option in full-featured caddie and/or staff bags. After looking at about a dozen bags, we found one option that stood out.
Our Top Choice Single Strap Golf Stand Bag:
The Callaway 2019 Hyper-Lite 3 Stand Bag-Single Strap
The Callaway 2019 Hyper-Lite 3 Stand Bag-Single Strap model is our clear favorite. It matches the closest to our preferred features as described in Part 1 of this blog. The specs on the Hyper-Lite are as follows: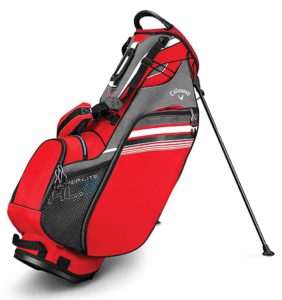 Golf Carry Bag Weight: The 2019 Hyper-Lite 3 weighs 4.7 lbs. 
Getting Clubs In and Out of the Bag: The bag has a 9", 4-way opening with full length dividers, which is within our preferred specs.
Ease of Carrying the Bag: The X-act Fit single-strap system is designed to self-balance the bag and has been upgraded with increased coverage and padding.
Storage/Pockets:  The Hyper-Lite 3 comes with 8 pockets including a full length apparel pocket, a  thermal lined bottle pocket, a velour-lined valuables pocket, a quick access cell phone sleeve, a ball pocket, a separate sleeve for alignment sticks, a bungee to lock down an umbrella and additional accessory pockets.
Stability of the Bag: The stand mechanism meets our expectations. The bag bottom has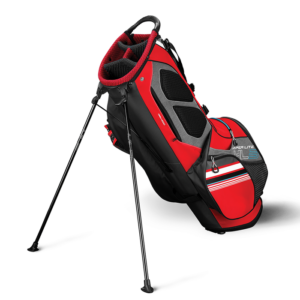 an exterior mechanism that hinges to extend the bag's legs. 
Extras: At the time of writing, Callaway offers five color combinations – white, black, blue, green and red
Value: The bag has an MSRP of $229.99. We believe that this is a top-quality, light weight, full accessory bag for those interested in a single strap carrying option.
Buy a Top Rated Single Strap Golf Stand Bag, Today!