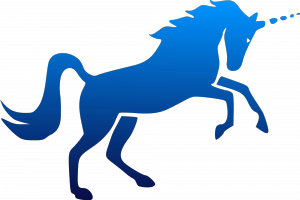 This post, both Part 1 and Part 2, has been fully updated for 2020.
A few years back, we were asked for our recommendation for the best single strap golf stand bag.
The person who asked didn't like the hassle of the four-point, backpack style strap systems that have become the standard in the industry. He felt that a single strap style was significantly easier to put on and take off.
At the time, we thought that the request would be straightforward, although we couldn't quickly recall any current high-quality models with the single strap configuration.
To make a short story shorter, back when we first began researching this topic, we failed to come up with a quick recommendation for this person who was eager to purchase. So, in this blog (Part 1 & Part 2), we chronicle our pursuit of a "blue unicorn" – a high quality, single strap golf stand bag.
Single Strap Golf Stand Bag Features
In conducting this search, we have a few constraints or requirements in terms of the features and specifications of the perfect golf stand bag.  Essentially, we are looking for a true carry/stand bag that a recreational golfer would want to use regularly.
There are plenty of staff or caddie bags out there that are single strap models. But staff bags tend to be heavy and are not really made for the recreational golfer.
So, we turned to our Buyer's Guide to solidify our requirements for this unique single strap bag.  The factors that we care most about in comparing golf carry/stand bags are:
Weight
Getting clubs in and out of the bag
Ease of carrying the bag
Storage/pockets
Stability of the bag
Extras, and
Overall value
Golf Carry Bag Weight: We look for bags that range between 4 and 6 pounds based on manufacturer weights.  In the case of a single strap golf stand bag, we would look even lighter than our standard recommendation.  With one strap, the bag has less ability to spread weight; thus, lighter is a big bonus.
Getting Clubs In and Out of the Bag: We prefer bags with openings that are between 9 – 10 inches in diameter with 4 – 7 top sections and at least three full-length dividers.  We would not have a different expectation for this feature for a single strap golf stand bag.
Ease of Carrying the Bag: For this recommendation, we are looking for bags that are offered with a single strap configuration and also have opening, spine, and bottom handles.  Although it is a bit of a double count, the weight of the bag has a significant impact on how easy it is to carry.
Storage/Pockets:  We believe that 7 – 9 pockets are "Just Right." At a minimum, the bag should also have a velour valuables pocket, a full-length apparel pocket, an easy to reach cold drink pocket and a towel ring.
Stability of the Bag: The bag must have a sturdy, reliable stand mechanism with a bag bottom and leg ends that promote stability.
Extras: We prefer bags that come in multiple color combinations, have a rain hood, are cart friendly, and offer other unique features.
Value: We look for bags that are high quality, easy to carry, feature-rich, durable, and have a manufacturer's suggested retail price (MSRP) between $150 – $230. When we are shopping for ourselves, we search for bargains on Amazon.com to purchase our preferred bag at 10 – 20% off full retail.
In our next blog post, we will start the search for the elusive single strap golf stand bag in the deepest and darkest reaches of the Amazon marketplace jungle and fill you in on what we discovered.
Check out our updated 2020 Part 2 of this post to see our highest recommended single strap golf stand bag.