2020 OGIO Fuse 4 Stand Bag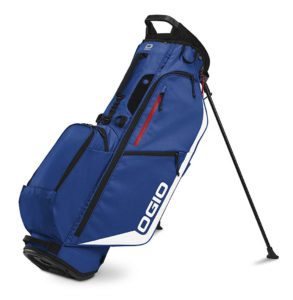 The Fuse 4 Stand Bag is our favorite OGIO carry bag for 2020.  The bag keeps OGIO's high standards of quality while asserting a more athletic and modern look and features.
Take a look at our 2020 Buyer's Guide to see our preferred specifications. Click here.
Weight
The weight of the OGIO Fuse 4 Stand Bag is 4.4 pounds, including the strap system.
This weight places the Fuse Bag in the lighter end of our preferred range and is one of the most lightweight bags OGIO has produced.
In setting our weight range, we consider both the pure weight of the bag as well as the tradeoff of weight versus features. Typically, the lighter the bag, the fewer the features and the lesser the quality of the materials. So, finding the absolute lowest weight bag is not always the best path for selecting a bag. Continue reading 2020 OGIO Fuse 4 Stand Bag Review →